The Global Goals and Business
We are here to support organizations that are committed to contributing toward the success of the Global Goals. You will find tools, tactics, and actions you can use take to engage your organization and employees in raising awareness of the UN's Sustainable Development Goals, also known as the Global Goals.
The Global Goals can't be achieved without businesses - through their core business, financial commitments, employee networks, consumer facing platforms and high-level influence they will play a pivotal role in accelerating progress.
We also believe all of these goals are intrinsically linked to the future success and flourishing of organisations and businesses around the world.
Why the Goals Are Everyone's Business
A healthier, more peaceful, and more prosperous world matters to all of us. Every organisation and every person can play a role in achieving this future.
Watch Our Video: Why the Goals are Everyone's Business
5 Things all Businesses Can Do
SDG leaders issued a call to to businesses setting out 5 things they could do to advance the Goals. You can read the full letter here.
STEP 1 - Your Company
Assess the impact of your company against the seventeen SDGs, and identify related risks and opportunities across your entire value chain.
STEP 2 - The Board
Hold a meeting of the board (or the executive management team) to set goals and targets specific to your company that align with sustainable development.
STEP 3 - The Shareholders
Tell shareholders and other stakeholders the goals your company has set to contribute to the SDGs and progress made.
STEP 4 - The Employees
Engage all your employees in advancing the Goals through their own work and distribute responsibilities across the entire organization for achieving progress.
STEP 5 - The Public
Show your commitment by including SDG icons and branding in your products, communication materials, and annual report.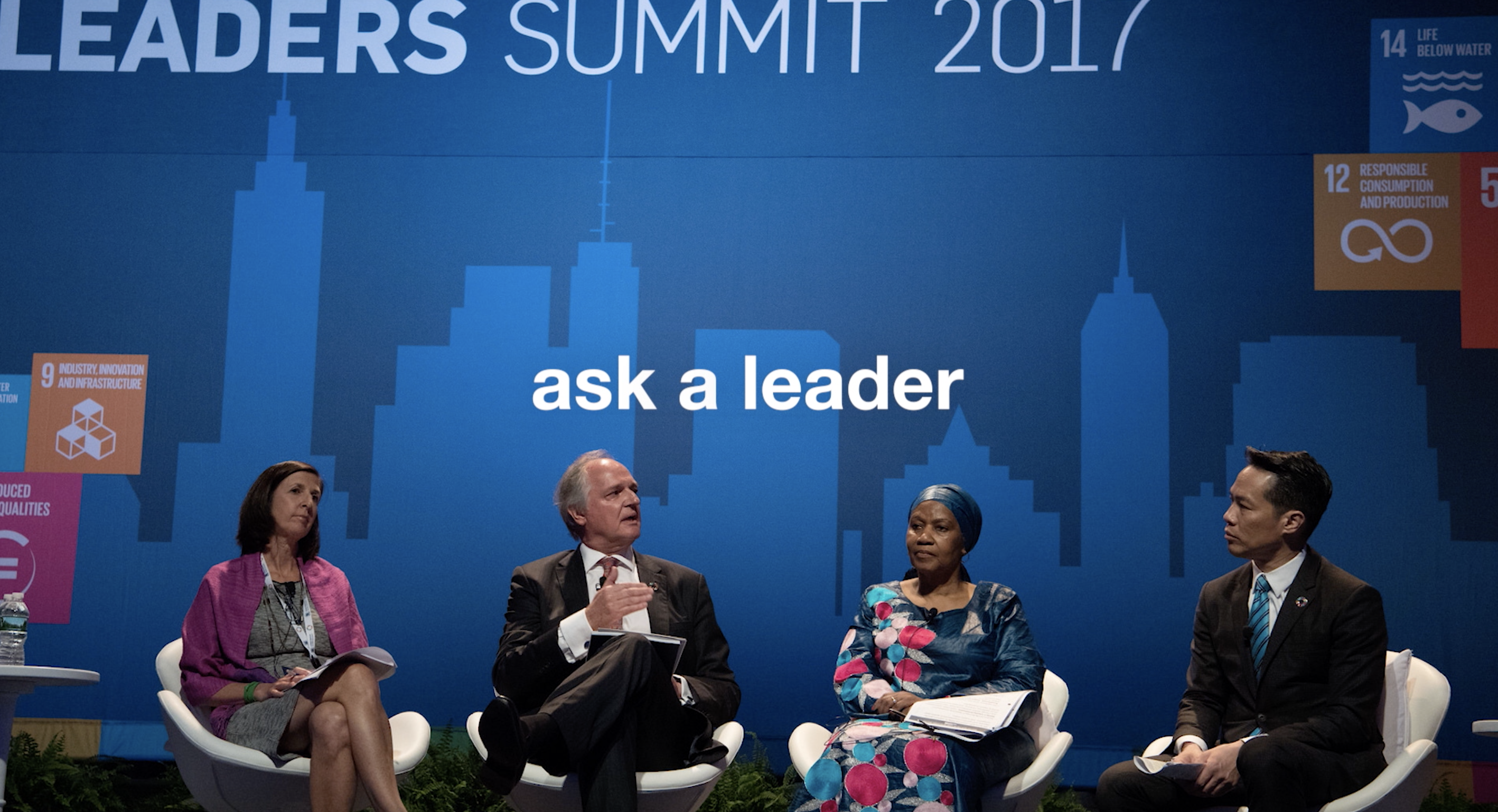 Use the Global Goals Business Guide to Determine Your Next Steps
We need your help to share the goals: in conversation, on e-mail, in debate, on products, and in your business.  
We've created a guide to help you understand the actions you can take to support the Global Goals. Answer the questions and you'll be guided to the right resources for you.
Launch the Business Guide Here - coming soon!
Whatever you choose to do, the more people who know about the Global Goals, the more successful they'll be. If we all rally support for them, our leaders will make them happen.
To mobilise your organisation or company staff around the goals, you are also invited to join IMPACT 2030, which is uniting employee volunteering efforts to advance the achievement of the Global Goals agenda.
Get Inspired and Find More Resources
There are some great case studies and resources to draw inspiration from. We've highlighted some of them below for you.
The $12 trillion prize: As the Business and Sustainable Development Commission has shown the Goals are a huge opportunity for business. Read their report here and find out what's at stake http://businesscommission.org/
World Benchmarking Alliance: Launched in September 2018 and designed to unleash the full potential of business to contribute to a more sustainable world. The World Benchmarking Alliance will publish free, publicly available benchmarks and league tables ranking companies on their performance towards achieving the Sustainable Development Goals. Through the power of competition, the World Benchmarking Alliance aims to encourage a race to the top and help ensure a world in which no one is left behind.
SDG Business Hub: a collection of tools and resources available to support businesses in navigating the SDG's. Visit the hub here.
United Nations Global Compact: The world's largest corporate sustainability initiative that helps businesses around the world engage with the Goals and contribute to a better world. Visit their website to browse their library of resources.
Business Fights Poverty: If you're interested in scaling your commercial innovations for social impact, Business Fights Poverty hosts events and has a strong online community, where professionals share insights and tackle live Challenges together. Learn more here.
Global Goals Resources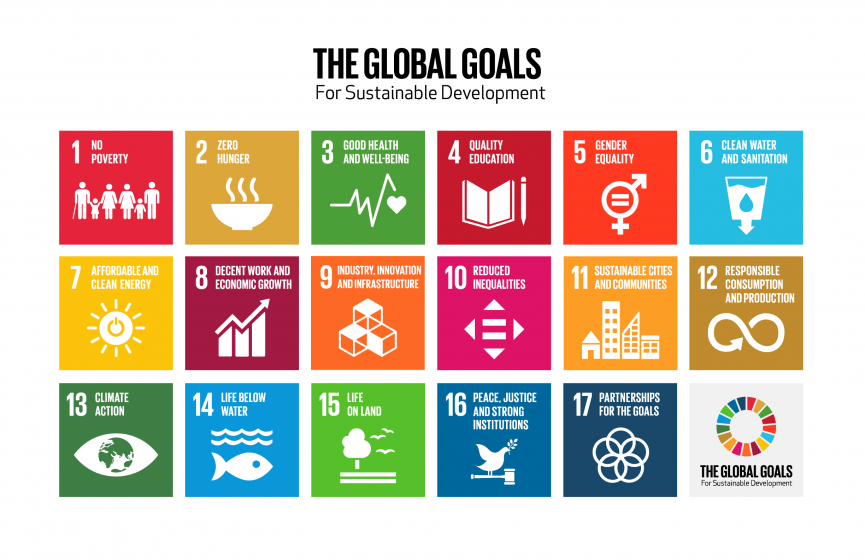 The Global Goals Branding, Icons & Targets
Use these Global Goals Branding at your events, on your website, and in your communications. The 17 icons for the Global Goals were designed to represent each goal in an easy to understand format; the short description alongside each icon sums up the ambition of that goal. The 17 goals are then propelled by a further 169 detailed targets to help outline what needs to be done to achieve the Goals.
Global Goals Films
A selection of inspirational films to watch and share that will help you understand more about the Goals and spread awareness. You can find them here.